Try it yourself!
A trial license allows you to test a full version for 30 days. You will receive a license file by e-mail that can be imported into the application:
1) Open the license information dialog: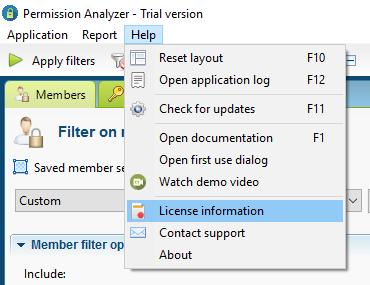 2) Import your license file: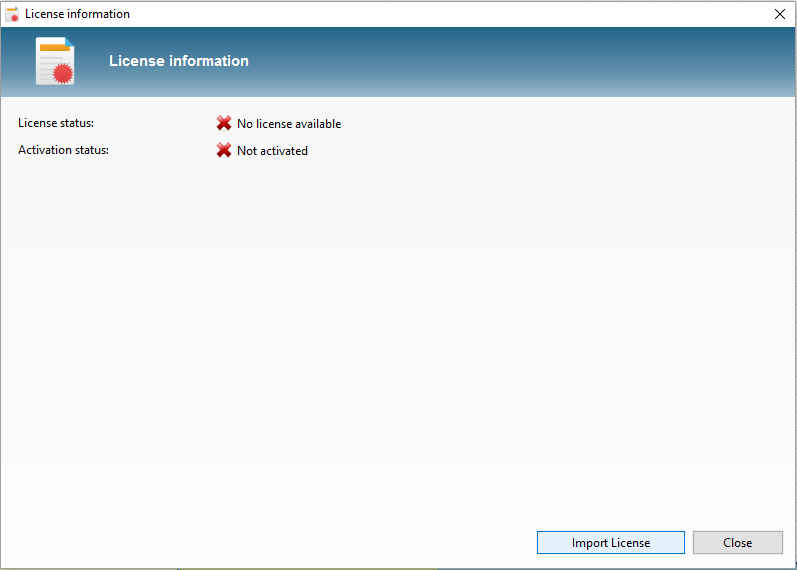 3) Activate your license directly using your Internet connection or activate using our web form: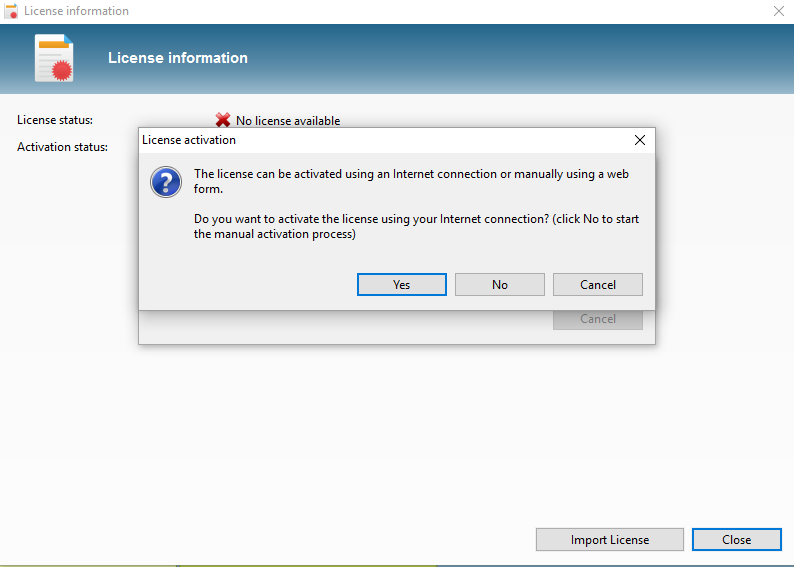 4) Your license is now activated and ready to use!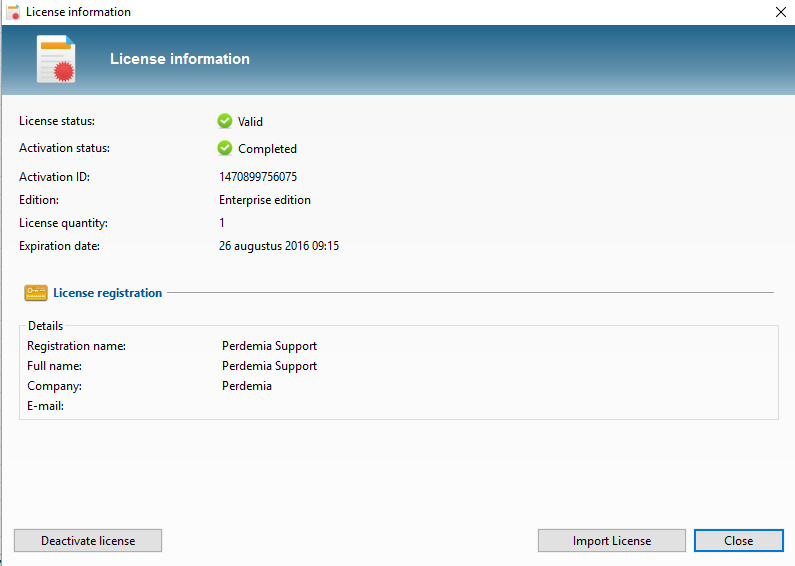 Trusted Over 1000+ Companies

Security National Bank
Security National Corporation, a multi-bank holding company, owns Security National Bank in Sioux City, Akron, and Mapleton, Iowa. Today, Security National Bank is the largest locally owned bank in Sioux City, Iowa.
Sioux City, USA


United State Air Force
The U.S. Air Force is a military service branch organized within the Department of the Air Force, one of the three military departments of the Department of Defense.
The Pentagon, Arlington County, Virginia, U.S.


Patriot Forge
Patriot Forge Co. is the largest custom open-die forging company in Canada and a leader in the Global market.
Brantford, Canada


National Bank Kyrgyz Republic
The overall objective of the activity of the National Bank of the Kyrgyz Republic is to achieve and maintain stability of prices by means of implementing an appropriate monetary policy.
Bishkek, Russian Federation

RSA Insurance Co
With a 300 year heritage, RSA is one of the world's leading multinational quoted insurance groups.
Dubai, United Arab Emirates


UK Coal PLC
The largest producer of coal in the UK and a significant supplier to the electricity industry.
Doncaster, UK


CIVCO Medical Solutions
CIVCO Medical Solutions is committed to positively impacting patient care by constantly innovating life enhancing medical solutions.
Kalona, USA


Talpa Media Holding b.v.
Talpa Media comprises Talpa Netherlands and Talpa Global. Talpa Global is dedicated to the worldwide licensing of Talpa Content's formats and finished series.
Laren, Netherlands


Standard Chartered Bank
Korea international bank and the largest foreign investor in Korea's financial service industry.
Seoul, South Korea


St. Bernards Healthcare
St. Bernards Medical Center is the healthcare destination for families in Jonesboro and the surrounding areas. It provides secure, confidential web-based access to your medical records.
Jonesboro, USA


WILDGEN
Partners in Law, one of the best known and well-respected law firms in Luxembourg.
Luxembourg, Luxembourg

Centaur Media
Centaur Media creates expert content and insight, engaging events and smart digital technology.
London, UK


UCAN
UCAN serves 10,000 at-risk children across Illinois through more than 30 programs that create a healing process for youth who have experienced trauma.
Chicago, USA


Cyient
Creates and delivers services that enhance your business agility. Has more than 12,900 associates across 36 global locations, with delivery centers in North America, Europe, the Middle East and Asia Pacific.
Hyderabad, India


KD Engineering
KD Engineering Co. supports the needs of T.A.B. (Testing, Adjusting and Balancing) services within British Columbia.
Vancouver, Canada


Timberlands Ltd
TIMBERLANDS Limited is a forest management company, who acts on behalf of owners of significantly large forest estates, in order to grow cash return, generate the most value from their forest investment and protect their asset.
Rotorua, New Zealand


Excelsior College
Excelsior College provides educational opportunity to adult learners with an emphasis on those historically underrepresented in higher education.
Albany, USA